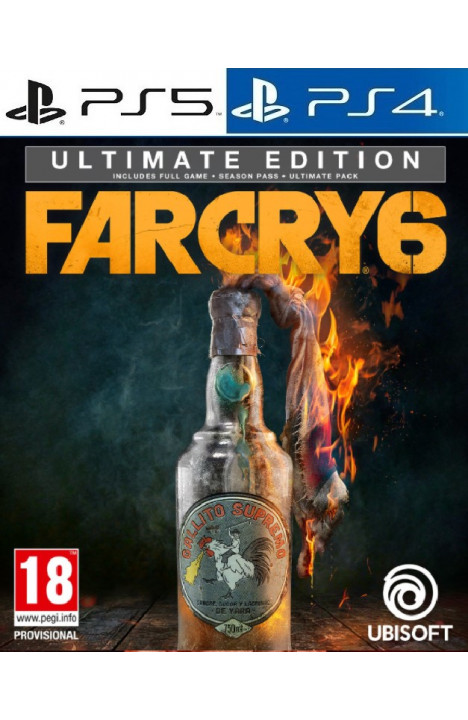 Far Cry 6: Ultimate Edition PS4 & PS5
Kod proizvoda:
PS4
Dostupnost:
Na lageru
Opis
Get the complete Far Cry® 6 experience with the Ultimate Edition, including the game, the Ultimate Pack, and the season pass (3 new DLCs and more). Pre-order now to get a deadly Discos Locos weapon and an outfit for Chorizo. The Ultimate Pack includes: - The Jungle Expedition Pack - The Croc Hunter Pack - The Vice Pack
Recenzije (0)
Napiši recenziju
Ime:
Recenzija:
Note: HTML nije preveden!
Ocena:
Loše
Dobro
Unesite kod sa slike: