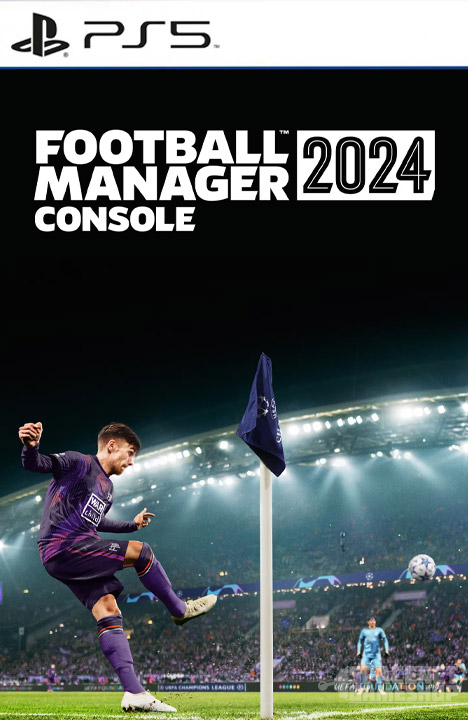 Football Manager 2024 Console PS5 PreOrder
Kod proizvoda:
Playstation 5
Dostupnost:
Na lageru
Opis
The world's leading football management simulation returns to PlayStation 5 for a new season with Football Manager 2024 Console.
New features empower you to stamp your style, shape a title-winning culture and inspire your players on the biggest stages.
Benefit from bespoke adaptation for the DualSense controller, using new tactical innovations to boost your team's performances.
Game Description
- Write your story as you step into the dugouts of the world's biggest clubs. Start a new journey to the top or use the new save game compatibility feature to bring forward your career from FM23 Console, the choice is yours.
- Select a winning tactical style, using the most popular, cutting-edge approaches from modern football or creating your own winning philosophy.
- Your dream team is waiting to be built, so maximise the skills of your scouts and the world-leading Football Manager database to recruit the biggest names and the stars of the future.
- Develop the next generation on the training pitch, using new tools to evolve your Wonderkids from prospects to world-class talents.
- Make key game-winning tweaks as you watch your players compete for three points on Matchdays.
- Battle for bragging rights against your friends in one of three online modes – Versus, Fantasy Draft and Online Career.
Recenzije (0)
Napiši recenziju
Ime:
Recenzija:
Note: HTML nije preveden!
Ocena:
Loše
Dobro
Unesite kod sa slike: