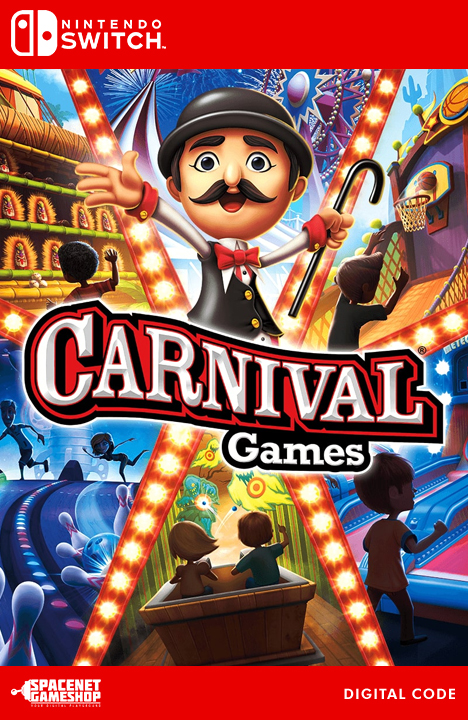 Carnival Games Switch-Key [EU]
Kod proizvoda:
Switch
Dostupnost:
Na lageru
Opis
FUN FOR ALL!
Carnival Games brings the party back for the entire family
– now for the first time on Nintendo Switch™! With both fan-
favorite and brand-new mini-games all in one package,
Carnival Games offers fun for everyone and can be played
alone or with up to three others. Hit home runs, pile the
highest stack of cakes, and take your horse to the finish
line. 20 total mini-games will have you and your friends
stepping right up to win again and again!
And with Nintendo Switch, the Carnival Games experience
can be enjoyed wherever, whenever!
Recenzije (0)
Napiši recenziju
Ime:
Recenzija:
Note: HTML nije preveden!
Ocena:
Loše
Dobro
Unesite kod sa slike: