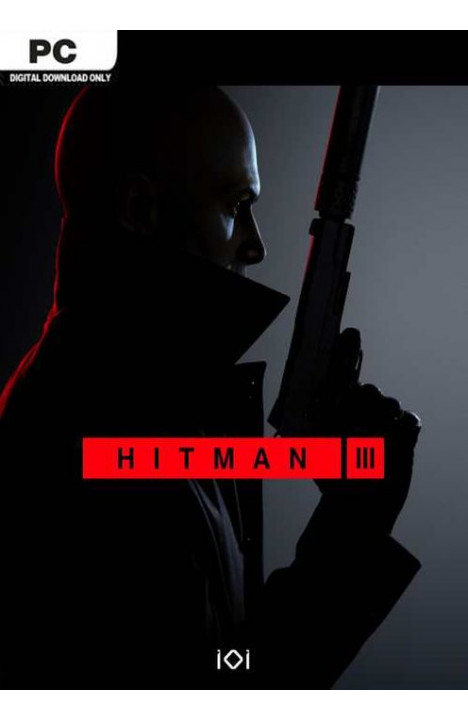 HITMAN 3 PC
Kod proizvoda:
PC
Dostupnost:
Na lageru
Opis
The ruthless professional known as Agent 47 returns in HITMAN 3 to face the most important contracts of his entire career, in which every death is important. Embark on an intimate journey of darkness and hope in this spectacular closing of the World of Murder trilogy. Death awaits you.
Discover an adventure in which you will travel around the world and visit exotic places that have been recreated in great detail to offer you endless creative opportunities for murder. IOI's award-winning Glacier technology brings the immersive interactive world of HITMAN 3 to life, offering players unparalleled replayability and choice.
HITMAN 3 is the perfect place to enjoy all the chapters of the World of Murder trilogy. All locations of HITMAN 1 and HITMAN 2 can be imported for play in HITMAN 3, at no extra cost to those who already have the previous chapters.
What are the system requirements?
MINIMUM
OSOS 64-bit Windows 10
PROCESSORIntel CPU Core i5-2500K 3.3GHz / AMD CPU Phenom II X4 940
MEMORY8 GB
GRAPHICSNVIDIA GeForce GTX 660 / Radeon HD 7870
STORAGE80 GB available space
RECOMMENDED
OSOS 64-bit Windows 10
PROCESSORIntel CPU Core i7 4790 4 GHz
MEMORY16 GB
GRAPHICSNvidia GPU GeForce GTX 1070 / AMD GPU Radeon RX Vega 56 8GB
STORAGE80 GB available space
Recenzije (0)
Napiši recenziju
Ime:
Recenzija:
Note: HTML nije preveden!
Ocena:
Loše
Dobro
Unesite kod sa slike: