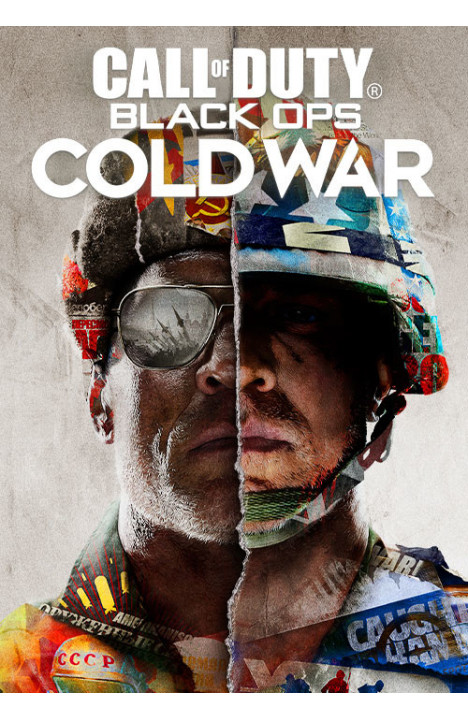 Call of Duty: Black Ops - Cold War CD Key
Kod proizvoda:
PC
Dostupnost:
Na lageru
Opis
Call of Duty: Black Ops is making a great return, it's time to go dark. Cold War is at its highest point, become a part of special military operations. Every global superpower is included, all of them are at the edge of launching nuclear attacks. Your mission as a super soldier is simple: be efficient, silient, precise and most imporantly, save the world from nuclear war.
Singleplayer gameplay:
Call of Duty franchise always delivered amazing gunplay in form of First Person Shooter (FPS) - Black Ops Cold War is no exception. Every weapon will feel amazing to play with, shoot and modify. Dynamic, action packed gameplay makes sure all players will enjoy shooting every bullet. The amazing gunplay is nicely packed with amazing campaign revolving around the Cold War and events from the Vietnam War. You will have to make impactful decisions that will change future - it's in your hands to save the world.
Multiplayer gameplay:
Not only Treyarch (with help of Raven Software) created amazing singleplayer experience but also once again, successfully created an amazing multiplayer game. After finishing the singleplayer make sure to jump into the fray and face off other gamers around the world. The well-known Call of Duty mechanics are back, but improved and better! Formula of customizing your weapons, operators and perks is here to ensure an immersive combat system where every bullet counts.
Modify your operator to fit your playstyle, do you like to run around the map and flank your opponents? No worries, Call of Duty Black Ops: Cold War has got you covered with a large arrangement of shotguns and SMGs. Or are you more of a tactical player and like to cover large open areas? Sniper Rifles, mines and granades will help you with that!
Warzone is making a return - the beloved Battle Royale formula is here, face off hundret other players - currently the servers can handle up to 150 players however, there has been hints that this amount will get doubled. Jump into the action alone or with three other squadmates, be the last one standing and victorious.
Call of Duty Zombies:
Zombies are back! Another great mode is making a return. Survive against thousends of zombies, with each wave there will be more zombies that will be more challenging to kill.
Recenzije (0)
Napiši recenziju
Ime:
Recenzija:
Note: HTML nije preveden!
Ocena:
Loše
Dobro
Unesite kod sa slike: